We offer mouflons in the Muela de Cortes area, and various points in the Valencian community in open farms and the possibility of closed farms.
Mouflon stalking in Gescin.
WHAT IS THE EUROPEAN MUFLON LIKE?
The European mouflon is a fairly large animal that can weigh up to 50 kilos. It resembles a stylized sheep, with proportionally longer legs and neck. The wool is much shorter and dark brown in color, turning whitish on the snout, eyes, lower half of the legs, buttocks and belly. The males are larger and more robust than the females and are endowed with large horns that curve on both sides of the head; females, on the other hand, do not have horns or are very short in length. In winter, males develop white spots on their sides that do not appear in individuals of the other sex. The males have large horns, similar to those of the domestic ram, which curve back almost to close a circle and are larger the older the animal (maximum 80-90 cm).
Body dimensions:
Head + body: 127 to 145 cm
Tail: 3.5 to 6 cm
Height at the withers: 70-80cm
Weight: Females weigh between 25 and 35 kg, while males range between 35 and 40 kg.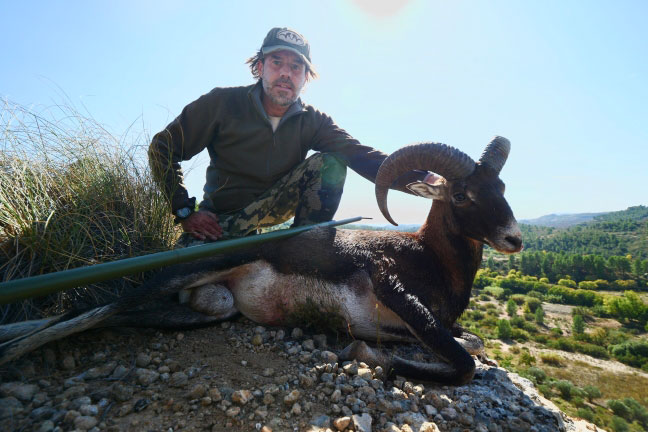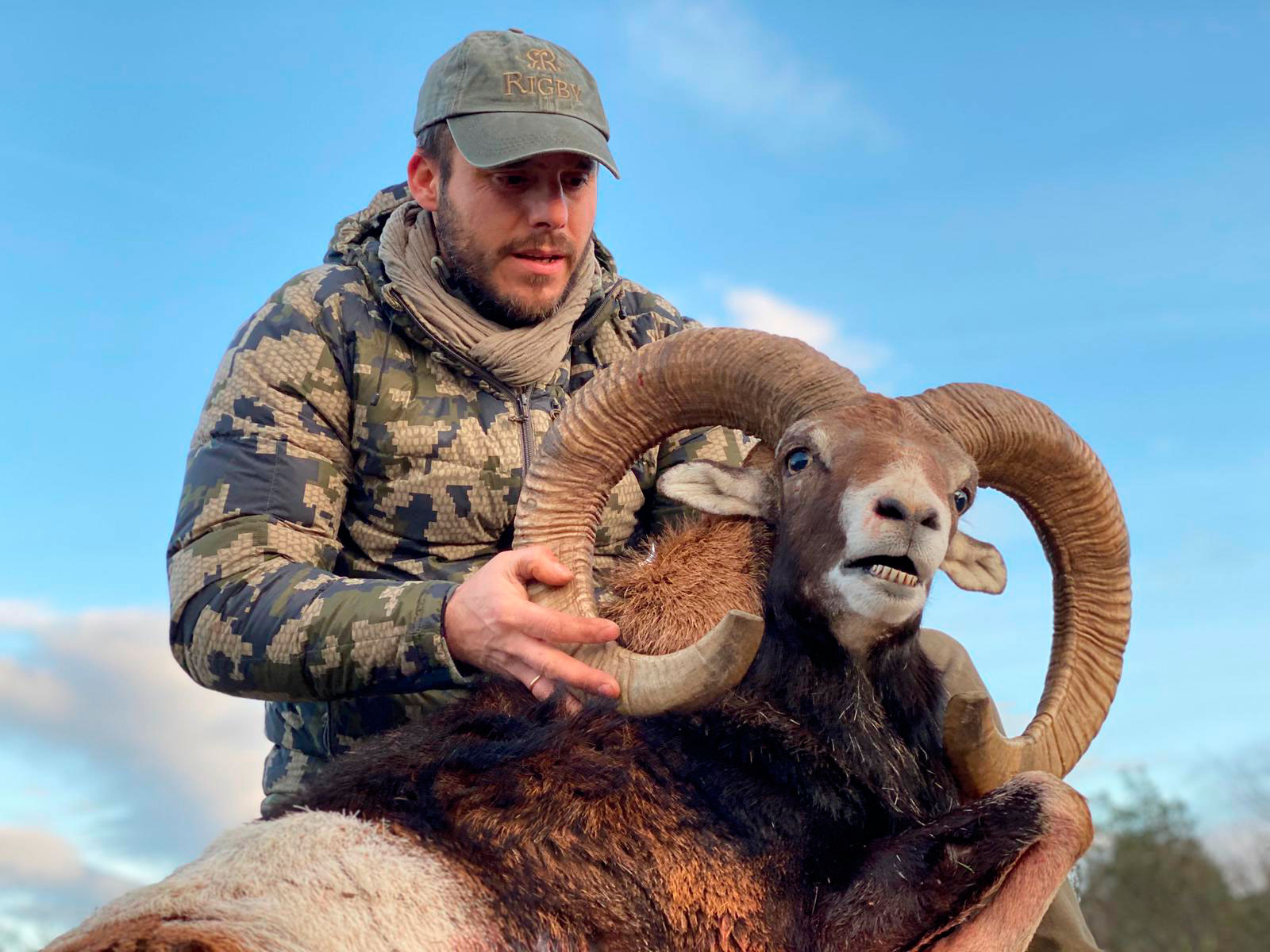 WHERE THE MUFFON STRAINING IS PERFORMED
The mouflon is distributed in Spain by the Ports of Tortosa-Beceite, between Tarragona, Teruel and Castellón, Tenerife (Teide National Park), Sierras Cazorla (Jaén) and Alcaraz (Albacete), the Muela de Cortes game reserve ( Valencia), the Sierra del Cid (Alicante), the Serranía de Cuenca, Serranía de Ronda (Málaga), the Cabañeros National Park (Castilla La Mancha), Los Alcornocales Natural Park (Cádiz), in the Catalan Pyrenees, in the Alt Pirineu hunting reserve (Lleida), in the Montes do Invernadoiro (Orense) and in the Sierra de la Muela and Cabo Tiñoso Natural Park in Cartagena (Murcia Region).
If you are interested in a mouflon medal stalk, we have several fenced farms in which we carry out these stalks.
Hunting season.
The recommended dates for mouflon stalking are from October to February, these being the busiest months for this species.
Hunting area.
Centro de la Peninsula, La Mancha y tierras de Extremadura, donde podrá disfrutar de una exquisita comida al finalizar su rececho.
Hunting mode.
Mouflon stalking on foot, directly in contact with the habitat, or moving by vehicle to various points doing a quiet stalk.